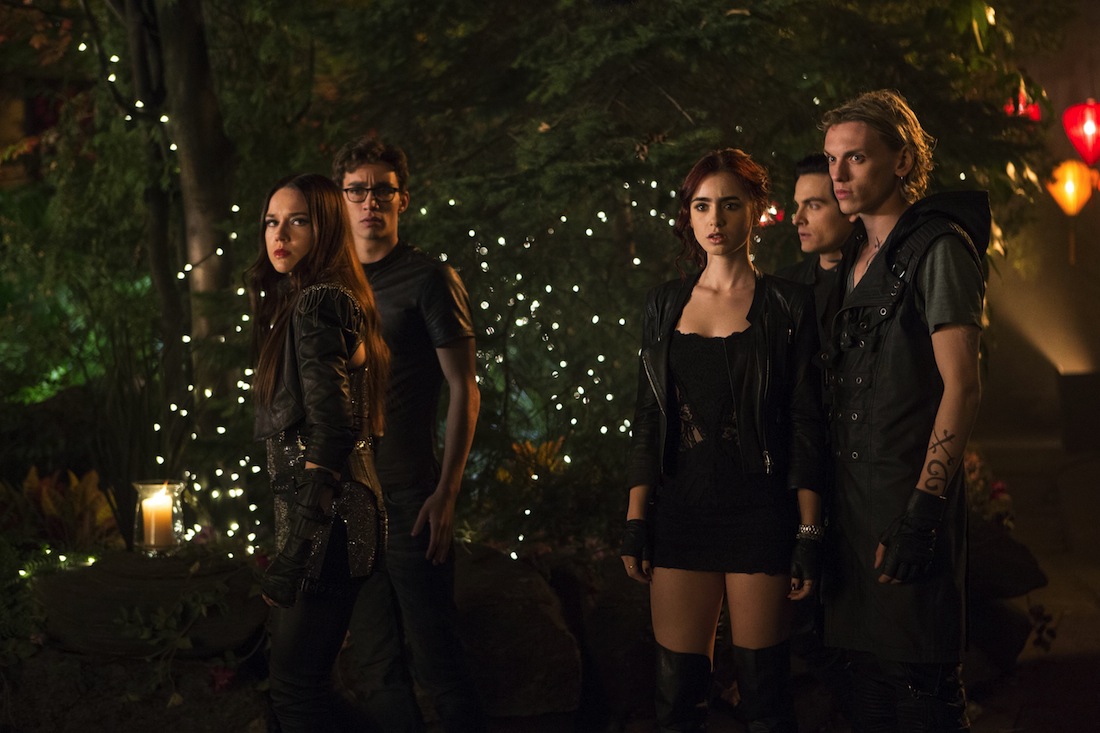 | | |
| --- | --- |
| Produktionsår | 2013 |
| Betyg | G+ |
| Namn | The Mortal Instruments: City of Bones |
| Genre | Fantasy/action |
| I Skrivande stund | På Bio |
| Skådespelare | Lily Collins, Jamie Campbell Bower och Lena Headey |
| Regissör | Harald Zwart |
| Längd | 2h 10 min |
Efter att hennes mamma försvunnit får Clary reda på att hon är dotter till en Shadow Hunter.
Hon får även reda på att hon bär på hemligheten till mänsklighetens överlevnad…
Detta var den sämsta blockbusterfilmen jag sett på länge…fy !"#€…
Nyinspelningen av "Karate Kid" och "Hamilton" (med peter Stormare) är två andra filmer som är regisserade av Harald Zwart. Om de är bra eller dåliga får ni avgöra själva.
Om "Mortal Instruments: City of Bones" var bra eller dålig vill jag gärna avgöra åt er.
Det största problemet med den här filmen är att man har försökt att trycka in alla moment som fantasyfans gillar. I en och samma film har man tryckt in:
Triangeldrama, den töntiga killen som är bästis med Clary (och hemligt förälskad…) och den mystiske, tystlåtne Shadow Huntern Jace (som självklart fattar tycke för Clary)…
Varulvar som hatar vampyrer och tvärtom…
Demoner, trollkarlar och änglar…
Portaler till andra universum…
Anknytningar till allt från Germanska runor till Johann Sebastian Bach…
Bakar man ihop allt detta till en film som saknar hjärta/hjärna, som man vill ska slå igenom precis som Twilight-böckerna så får man "Mortal Instruments: City of Bones"
Den här filmen var så spretig och intetsägande att det var svårt att göra en bra bedömning av skådespeleriet. Vissa av skådespelarna är duktiga och ibland så sken det igenom. Men oftast så kändes karaktärerna mest som poserande modeller som levererade sina repliker.
Effekterna var sådär och det var liksom inget unikt någonstans, utan allt kändes som att man sett det tidigare. I t.ex "Stargate" eller "Twilight 2".
Nej detta var ingen hit, jag trodde att den här filmen skulle vara riktad åt alla över 15. men såhär i efterhand kändes det mer som en "tjejfilm" för alla under 15.