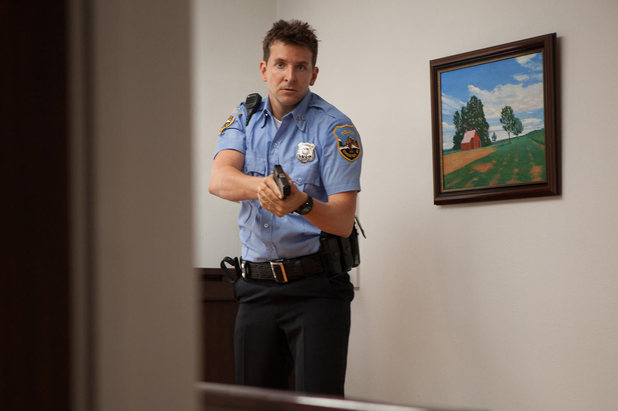 | | |
| --- | --- |
| Produktionsår | 2012 |
| Betyg | GGGGG- |
| Namn | The Place Beyond the Pines |
| Genre | Drama |
| I Skrivande stund | På Bio |
| Skådespelare | Ryan Gosling, Bradley Cooper och Eva Mendez |
| Regissör | Derek Cianfrance |
| Längd | 2h 18min |
Luke försörjer sig som motorcykel-stuntman. Han lever för dagen, utan en fast adress.
När han plötsligt får reda på att han är far till en ettårig son förändras allt.
I desperata försök att snabbt tjäna tillräckligt med pengar för att kunna försörja sitt barn, leds han tillslut in på fel sida av lagen.
En nyutexaminerad polis får en dag ett anrop där man ber honom ta upp jakten på en vårdslös motorcyklist, som även är huvudmisstänkt för en lång rad bankrån…
Det här är en bra film… en mycket bra film.
Regissören Derek Cianfrance har tidigare regisserat t.ex "Blue Valentine" och "Brother Tied". Jag hade tidigare varken hört talas om denna regissör eller någon av ovannämnda filmer, däremot så hade jag hört mycket gott om "The Place Beyind the Pines", så det var med blandade känslor jag satte mig i biosalongen.
Efter filmens slut så var jag dock helt överväldigad!
Den här filmen är riktigt bra! Det är många och ibland lite ovanliga moment som bidrar till att den är så fantastisk.
För det första så tycker jag att skådespeleriet är klockrent. Både kända och okända skådespelare imponerar!
Detta i kombination med ett väldigt bra manus, gör karaktärerna otroligt äkta. Jag kan föreställa mig att det finns liknande öden i verkligheten, jag tror på deras existens!
Äkthet var för övrigt något som genomsyrade allt i produktionen och trots att filmen tar rätt unika vändningar, känns allt helt realistiskt.
När jag gick från biografen kunde jag inte sluta tänka på och samtidigt ifrågasätta, de val som karaktärerna gjort. Men gång på gång fick jag erkänna mig besegrad av filmen och dess logik.
För mig är det helt oförståligt varför den här filmen inte var med och tävlade om de stora priserna 2013…